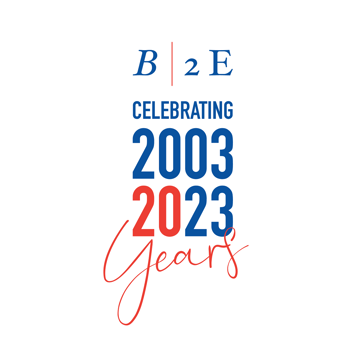 For some of us, 2003 doesn't seem all that long ago. But the year B2E Data Marketing first hung its shingle, the marketing world hadn't yet moved to a web-centered model. Consumers were still transitioning to using the internet to get information, and digital data was just being recognized as a unique and valuable new source of information.
The following two decades have marked a sea change in digital marketing, and we've had a front-row seat for the incredible ride.
To mark our 20th year in business, we've gathered 20 tips from members of the B2E team to help make your data marketing program the best it can be. Enjoy!
First … Meet the B2E Team
| | |
| --- | --- |
| Keith Snow - President / Data Scientist | BJ Giudicessi - Account Manager / Data Analyst |
| | |
| Michelle Kosmicki - Manager, Analytics and Insights | Stephanie Baeth - Marketing Data Analyst |
| | |
| Stephanie Buckingham - Marketing Data Analyst | Jack Jermano - Marketing Data Analyst |
| | |
| Paige Miller - Marketing Data Analyst | Greg Sheridan – Vice President / Business Insights |

Data Marketing Tips to Start Using Today
We hope you enjoyed this list. If we can provide more information, just reach out to schedule a consultation!