Consumers love shopping online – but they're not going to abandon bricks-and-mortar anytime soon. If it's any indication, even the king of online retail, Amazon, has been opening physical stores.
The "hybrid" experience is the hallmark of today's buyers' journey. Consumers want to blend physical and digital experiences as it suits their needs. In order for this to feel seamless, brands need a unified and integrated approach.
So, are you ready to get "phygital?" Consider these important elements of creating a premium hybrid experience.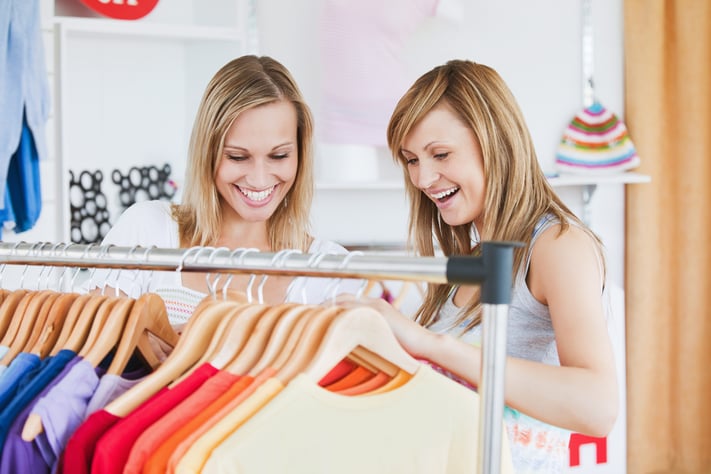 Take a Deep Dive into Customer Analysis
At the ground level, understanding what your customers want out of a hybrid experience first begins with understanding the customers themselves. But, not every business has a large or detailed customer database to mine for insights.
If you're in this position, you'll be pleased to know there are new ways to quickly build a detailed audience picture. Methods are now available to capture and analyze information about your "anonymous" website visitors and store foot traffic.
It's likely that most of the traffic to your website and store locations comes and goes anonymously, meaning there's no mechanism in place to acquire the personal details required to make your brand experience truly special. But now, modern data analytics techniques can capture IP addresses and mobile device information that sheds light in dark places, revealing the rich personas of previously unknown visitors.
Acquiring this knowledge will tell you a lot about who your customers are and the demographic, psychographic, geographic, and behavioral factors that influence their interactions with your brand.

Capture the Customer Journey
To enable a hybrid experience that feels cohesive, brands need a line of sight into their customer journeys. What are the different touch points and key behaviors to be aware of?
Third-party cookies have been a way for marketers to track and understand online behavior, but they are in decline in light of Google's plans to phase them out in 2023.
Brands should take steps to move to a first-party data strategy, capturing and analyzing customer behavior for critical insights. Start evaluating all of your data collection pathways – not just your website! Include other gateways such as mobile apps, social media, foot traffic analysis, or loyalty programs.
This will help to map the buyer's journey and clarify when, how, and where to engage with your audiences. You'll possess the information to guide effective digital and in-store interactions that work in sync.


Understand Audience Channel Preferences
Customer-centric brands are becoming more in tune with the channel preferences of their customers. This understanding will grow more nuanced with hybrid buyer's journeys that incorporate different variations of buy online, pick-up in-store; research online, buy in-store; and look in-store, buy online.
A multi-channel marketing approach should work in concert to create positive experiences that guide toward a purchase. Do you have the processes in place to quickly send your website visitors an enticing direct mail offer, or to show visitors to your store a digital ad that leads them back to your website?
By paying attention to which offers your customers respond to and by which channels, this data will reveal the patterns of behavior and preferences that help to build connection and loyalty. And, don't miss the opportunity to ask for input along the way. During key interactions, find opportunities to gather information about their preferences that will keep your brand in good standing.
If you need help with a data-driven marketing approach that succeeds in the hybrid consumer world, schedule a conversation to learn more about how B2E can help.