It's a big world out there, and the reality is, only a small percentage of people are the right fit for your product or service. That percentage shrinks further when you consider who is actually ready to make a purchase.
Why spend marketing resources reaching consumers who won't see your business as relevant? It's not only an inefficient use of time and resources, but it doesn't meet consumers where they are today. 76% those surveyed for the Zendesk Customer Experience Trends Report expect personalized experiences that factor things such as preferred engagement channels and the types of products they are most likely to be interested in.
The same report found that consumers have grown increasingly comfortable with personal data collection —as long as it's being used to improve their experience. Does your business have the data to deliver on their expectations?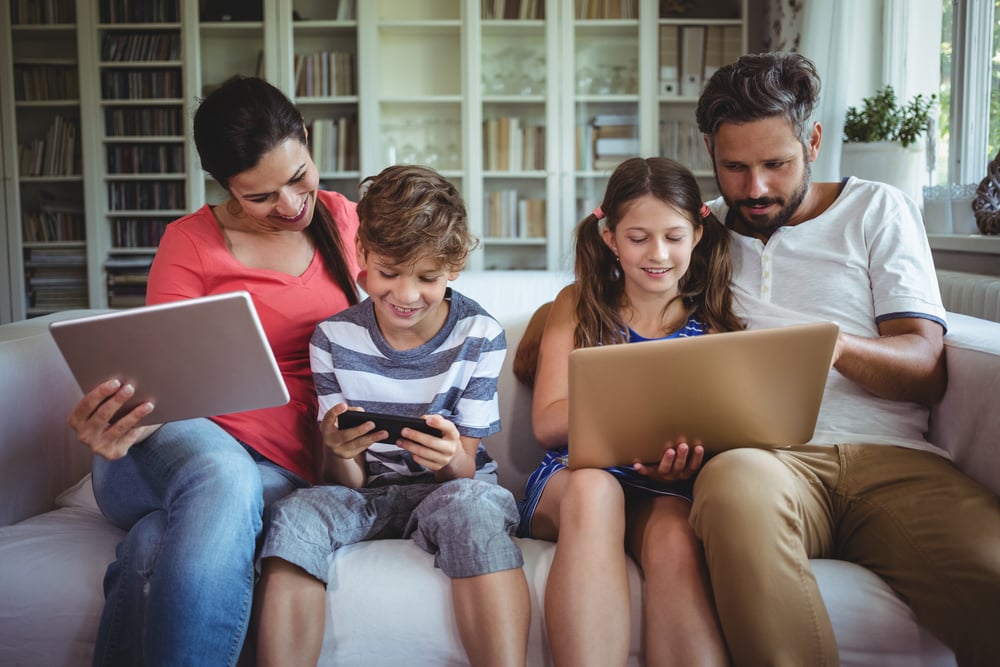 From (Almost) Nothing to Something: Creating Detailed Customer Personas
In a perfect marketing world, a business will have a clear picture of its customers, with enough details to design marketing campaigns that speak to each customer's needs and desires. These personas should be rooted in data, and not feelings or memory.
But in the real world, it's not uncommon for businesses to have only minimal or missing details about their customers. Many customer databases contain only names and addresses. For truly data-driven marketing, much more insights are needed.
Businesses looking to enrich their data must be mindful of gathering information from credible, up-date sources. Trying to collect, aggregate, and analyze this information manually on even a small scale requires a major investment of time (and a fair amount of data science skills). This is where access to a national consumer database built from top-tier data sources like B2E's MotusAudiences proves invaluable.
Even starting with very little, it's possible to quickly develop a rich customer picture that includes many pertinent details such as demographics, income, education, life stage, property data, messaging styles, preferred media channels, financial insights, and purchase propensities. MotusAudiences contains information on 95% of the U.S. population and is a living, breathing resource that is updated monthly. It's more comprehensive than any one business could gather on its own.

4 Ways to Use a National Consumer Database for Data Marketing
Access to national consumer data is a powerful weapon in your marketing toolkit. Here are four ways to use it.
Understand Your Best Customers

An analysis of your existing customer data can help bring to two key things to light: what does your customer base look like overall, and who are your "ideal" customers.
What makes for an ideal customer is specific to each business, but the criteria might include: Who is the easiest to acquire? Who generates the most revenue? Who is the most loyal? Once you've identified key groups, your database can be enriched with national consumer data to build out detailed personas for these segments. Soon, a rich picture will emerge that includes demographic, psychographic, financial, and behavioral information.
Effectively Target New Business Campaigns
Every business wants more of their best customers. But if you don't know much more than names, addresses, and purchase history, it's hard to decipher who exactly to go after.
The ideal customer personas built from top-tier consumer data lay the foundation for results-getting new business campaigns. Armed with granular details about your "perfect audience," you can extract targeted lists of consumers with shared characteristics, and target them with advertising for your products and services they are likely to respond to. Regularly repeat this process – testing, measuring, and tweaking along the way – and you'll create an efficient, effective, and scalable business development program.
Quickly Size Up Markets
When you understand which consumers are the best customer fit, a national consumer database can help you quickly size up your pools of opportunity. For example, if you're in the home services industry, you may want to know how many households in your county have homeowners aged 50-60 years with more than $100k of annual income and live in a 15-20 year old home – the audience most likely to purchase home maintenance and service plans. Businesses considering a business expansion or new product launch can strategically enter markets where there will be demand.
Tailor Your Message
The best national consumer databases contain market research on the ways consumers make buying decisions. This can inform the best ways to craft your marketing message and engage with target consumers when they are making the decision to purchase your product or service. For example …
Savvy researcher? Show them how you stack up against alternatives.
Deal-seeker? Be sure to mention low price or special promotions.
Trend-setter? Focus on the inspirational "why" behind your product.
These insights make every interaction with your target audience more intelligent and effective.
As an important final note, any time you are handling customer data files, security is of the utmost importance. Because our national consumer database is in-house, your file is never sent outside our system. We're SOC 2 certified, which means B2E has been third-party audited for information security policies and procedures that encompass the security, availability, processing, integrity, and confidentiality of customer data.
How much could your business learn almost immediately with access to a national consumer database? Learn more about MotusAudiences, or schedule a conversation to learn more. A free prospect list consultation is included for new customers!