Like many other CMOs and marketing pros, you might be left with a nagging feeling that you should be doing more with your data. How do we know? Take this survey for one, where fewer than 10% of marketers said they had the data they needed.

Information about your customers and prospects is growing by the day …. but what should you be doing with it? And, which efforts will yield the best ROI?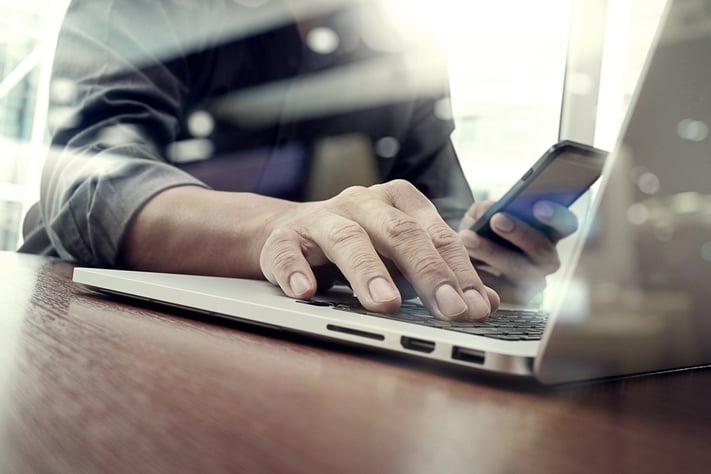 Here's a straightforward solution: IP Targeting.

Using your customers' Internet Protocol (IP) address, IP Targeting allows you to send online advertisements directly to any device on that IP network – whether that's a mobile phone, tablet, laptop, SMART-TV or desktop. A "network" could be anything from an individual home to all the devices that connect to business network.

In a simple explanation, IP Targeting is like sending direct mail digitally to your customers. So, why should you seriously consider adding IP targeting to your marketing mix?


Hyper-Targeted Marketing
By matching your customer data with the IP addresses, you can target your digital ads to only those websites or apps your customer is visiting. Through our process with MotusIP, our proprietary IP targeting solution, we can take your customer or prospect data, append it to gain valuable insights, and then match that data to IP targets. The end result is a highly targeted campaign that is wise with your marketing dollars while offering a superior experience for your customer.

IP targeted addresses also circumvent the challenges of using cookies, which can be blocked. You stay connected whenever your customer goes online. You can even target specific locations to leverage timely and relevant events and locations; think trade shows, event spaces (post-vaccine!), airports and more.

More Cost Efficient
With IP targeting, you can connect with your target customer multiple times a month – without the downsides that come with other channels. For one, that kind of frequency in other mediums gets expensive, fast.

But more importantly, because IP targeting methods are very targeted and personalized, your resources can be directed in precise and effective ways. "Personalization at scale" is a key trend for 2021, and it aligns with heightened consumer expectations for information to their interests. The use IP targeting helps to ensure your dollars support brand content is that is well-received by your intended audience.

Measurable Results
After a campaign, marketers are often left to try and connect the dots between their efforts and results. Measuring marketing performance can be a difficult and painstaking task.

Imagine instead, being handed a report with a clear summary of your digital marketing results. B2E's proprietary data processing system, MotusBase, analyzes the outcomes in multiple ways – clicks, impressions, click through rates, and more. Our marketer clients love the "matchback" report that show which customers came to your brand from your IP targeted campaign.

A 758% ROI
While we could write a very long article about the results of IP targeting, we'll close by letting the results speak for themselves. Here's an example of how IP targeting achieved a 758 percent return on ad spend!

Are you starting to see how IP targeting can bring laser focus to your marketing? Reach out to the data marketing experts at B2E to learn more about exactly what it can do for you.

DYK? B2E is SOC2 compliant and third-party audited. Your data is secure with us!